Welcome to Physiotherapy Works, David Gardiner & Associates
Professional, dedicated & caring family run clinic since 1990.
Maintain the benefit of physiotherapy through PILATES
Helping people get back to doing the things they love
Our patients trust us to give honest advice
Our Physiotherapy Clinic Services & Activities
Established in 1990, Naas Physiotherapy Clinic is a state of the art private, physiotherapy practice, offering spacious treatment rooms, a rehabilitation gym and not one but two pilates studios.
Naas Physiotherapy Clinic
Sycamore House, Millennium Park, Osberstown, Naas
Naas Clinic Opening Hours
Mon-Thur: 8am-9pm
Fri: 8am-6pm
Sat: 9am-4pm
Sun: closed
Blessington Physiotherapy Clinic
The Annex, Main Street, Blessington
Blessington Clinic Opening Hours
Mon: closed
Tue: 8am-6pm
Wed: 12-8pm
Thur: 8am-3pm
Fri: 10am-6pm
Sat, Sun: closed
Award Winning, Family Run Practice Established in 1990
We have a team of sixteen dedicated fully qualified Chartered Physiotherapists, Massage Therapists and Pilates Instructors specialising in various disciplines. Our team is experienced in joint mobilisation, manipulation, massage, pilates and all aspects of modern Physiotherapy practice.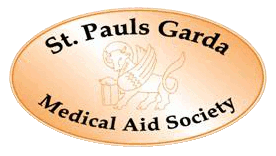 Keep in touch with Physiotherapy Works
Blog
Back Pain Myth Busters Back pain is so prevalent that it costs the country more than diabetes and cancer combined, but there are many misconceptions circulating about back pain. Scientific research in the area of back pain has progressed greatly in recent times and it...
read more