Welcome to Physiotherapy Works, David Gardiner & Associates
Professional, dedicated & caring family run clinic since 1990.
Maintain the benefit of physiotherapy through PILATES
Helping people get back to doing the things they love
Our patients trust us to give honest advice
Award Winning, Family Run Practice Established in 1990
We have a team of sixteen dedicated fully qualified Chartered Physiotherapists, Massage Therapists and Pilates Instructors specialising in various disciplines. Our team is experienced in joint mobilisation, manipulation, massage, pilates and all aspects of modern Physiotherapy practice.
How we can help  
 Chartered Physiotherapist, David Gardiner, had a vision for Naas Physiotherapy Clinic when he

moved

from employee to owner in 2000. He wanted to practice to the very highest standards possible. David's wife Caitlin, also an experienced chartered physiotherapist, joined the business soon afterwards. Today, with a staff of almost 20, Naas Physiotherapy Clinic has grown into Physiotherapy Works, a state-of-the-art private physiotherapy practice with two locations: Naas, Co Kildare and Blessington, Co Wicklow.  
Helping you find long-term relief from pain
David, Caitlin and their team are committed to helping clients find long-term relief from pain. All the physios at Physiotherapy Works get to know their clients inside-out – their medical history, the sports they do, how their bodies react and recover. All this knowledge builds a picture which ultimately leads to better treatment for the patients
Focus on prevention at Physiotherapy Works 
The ethos at Physiotherapy Works is all about prevention – making sure that restrictions in your movement do not develop or worsen. You will hear David and Caitlin talk a lot about exercise as a way of preventing conditions from developing but they don't just talk the talk; you can literally find a Pilates class running in their Pilates studios at any time of the day. And they have a sports-mad bunch of highly qualified physios and Pilates experts helping them. Just take a peek at the

staff profiles

to see how committed every one of them is to prevention as well as cure.  
Now, how can we help you? 
Our Physiotherapy Clinic Services & Activities
Established in 1990, Naas Physiotherapy Clinic is a state of the art private, physiotherapy practice, offering spacious treatment rooms, a rehabilitation gym and not one but two pilates studios.
Naas Physiotherapy Clinic
Sycamore House, Millennium Park, Osberstown, Naas
Naas Clinic Opening Hours
Mon-Thur: 8am-9pm
Fri: 8am-6pm
Sat: 9am-4pm
Sun: closed
Blessington Physiotherapy Clinic
The Annex, Main Street, Blessington
Blessington Clinic Opening Hours
Mon: closed
Tue: 8am-6pm
Wed: 12-8pm
Thur: 8am-3pm
Fri: 10am-6pm
Sat, Sun: closed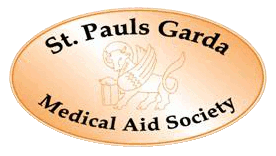 Keep in touch with Physiotherapy Works
Happy New Year! It's that time of year when we all start thinking about new year resolutions and maybe what extreme diet or extreme exercise we will punish ourselves with! While short terms gains can be made with extreme exercise however it is unlikely that it is...
read more